What Is Laser Dentistry?
While you might associate lasers primarily with medical and cosmetic procedures, it's important to note that laser technology is making significant strides within the realm of dentistry. While you may be familiar with laser teeth whitening treatments, lasers are now offering a multitude of options for oral care that go beyond brightening your smile.
For those who experience anxiety or discomfort at the thought of traditional dental procedures involving drills and sharp instruments, laser dentistry emerges as a compelling alternative. Although not yet commonplace in every dental practice, the use of lasers to address both hard and soft tissue dental issues is a rapidly growing field and an available choice at establishments like Aryas Dental and Implant Clinic.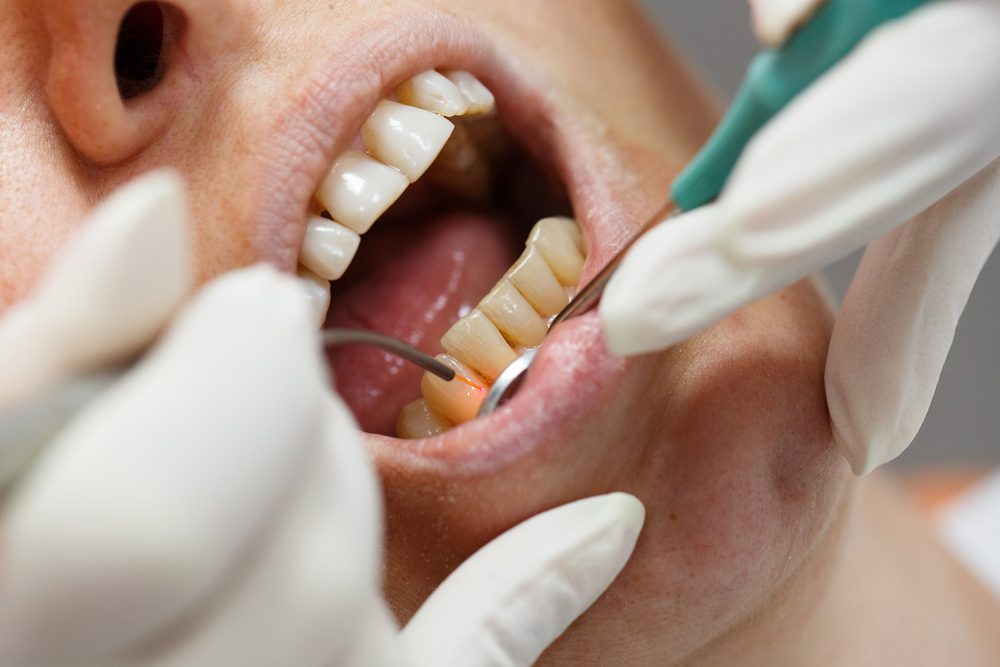 When lasers are employed, highly focused light beams are directed at afflicted or damaged tissue. This approach, in most instances, provides patients with numerous advantages compared to traditional dental treatment methods, emphasizing a minimally invasive and patient-friendly experience.
Benefits Of Laser Dentistry
Laser dentistry brings a host of benefits to patients, far beyond just reduced or eliminated pain during dental procedures. These advantages encompass:
Minimized Need for Anesthesia: Some procedures can be carried out without the need for anesthesia, enhancing patient comfort.
Lower Risk of Bacterial Infections: The use of lasers not only treats but also sterilizes the targeted area, reducing the risk of bacterial infections.
Reduced Suture Requirement: Laser procedures may necessitate fewer sutures, simplifying post-treatment care.
Minimal Bleeding: Laser technology promotes blood clotting, resulting in reduced bleeding during and after procedures.
Accelerated Healing: Faster healing times are often observed with laser dentistry.
Diminished Post-Procedure Discomfort and Swelling: Patients typically experience less pain and swelling following laser treatments.
Preservation of Healthy Tissue: Laser precision allows dentists to focus on damaged tissue while leaving healthy tissue unharmed, minimizing collateral damage.
Reduced Anxiety and Enhanced Comfort: The quiet, relatively pain-free nature of laser treatments alleviates anxiety and enhances patient comfort, making dental visits less stressful.
Decreased Need for Medications and Antibiotics: Laser dentistry often reduces the post-treatment requirement for medications and antibiotics, contributing to a more streamlined recovery process.